Gluco Dr Glucometer. How Does the Gluco Dr Work?
Gluco Dr Glucometer
Keep track of your blood glucose levels with the Gluco Dr Glucometer! Find out how this innovative device can help you monitor your diabetes.
The Gluco Dr Glucometer is an innovative device that helps you keep track of your blood glucose levels. With a simple, one-touch operation, it offers accurate and easy-to-read results so you can stay on top of the management of your diabetes. Learn more about the features of this device and how it can help you stay in control of your diabetes.
---
Introduction to Gluco Dr Glucometer
The Gluco Dr Glucometer is a portable, lightweight device that allows diabetics to self-monitor their blood glucose levels. It is easy to use and comes with a variety of features, such as a memory function and automatic coding.
The Gluco Dr Blood Glucose Meter is also designed to be easy to carry around, making it ideal for those who need to monitor their blood glucose levels on the go. With its sleek design and wide selection of test strips available, the Gluco Dr auto Glucometer is the perfect choice for diabetics who need to stay on top of their blood sugar levels.
"Related: Dr Trust Pulse Oximeter. How Does it Work?"
---
Types of Gluco Dr Glucometer
GlucoDr offers a wide range of blood glucose meters designed to meet the needs of people with diabetes. Depending on your individual needs, you can choose between:
Gluco Dr SuperSensor Blood Glucose Meter
The Gluco Dr SuperSensor Blood Glucose Meter is a sleek and compact device that is easy to carry around. It offers an easy-to-read display and is self-coding for convenience. This meter also includes 25 test strips, a lancing pen, 10 lancets, a battery, a carry bag, and a user manual.
Gluco Dr Box of Gluco Strips
The Gluco Dr Box of Gluco Strips contains 50 test strips and is an economical option for those who need to test their blood glucose levels frequently.
Gluco Dr Blood Glucose Meter
Gluco doctor Blood Glucose Meter is a full-featured device that comes with 10 years warranty. This meter offers accurate and precise results with its advanced technology and comes with a free blood sugar diary for tracking your results. The meter is also backed by exclusive customer service, allowing you to contact their team for support when needed.
Each of these products offers different features and benefits and can help you better control your diabetes.
How To Choose The Right Gluco Dr Glucometer
Finding the right Gluco Dr glucose meter for you can be a daunting task. Different models come with varying features and benefits, so it is important to select the one that best suits your needs. Here are some things to consider when selecting a Gluco Dr glucose meter:
First, decide what type of Gluco Dr glucose meter would best fit your lifestyle. Gluco Dr has a variety of options, including those with Bluetooth connectivity, voice-activated commands, and even those with a touch screen. Knowing how you plan to use the device will help you narrow down your choices.
Second, consider the accuracy and precision of the meter. Gluco Dr meters are known for their accuracy and precision and are therefore a great choice for those looking for an accurate device.
Third, think about how easy it is to operate the device. Gluco Dr meters are designed to be user-friendly and easy to use. They also come with a user manual that provides detailed instructions on how to set up and use the device.
Finally, consider the cost of the device. Gluco Dr meters are generally more affordable than other brands, making them an attractive choice for those on a budget.
---
How Does the Gluco Dr Glucometer Work?
The Gluco Dr is an easy to use, self-coding blood glucose monitor that quickly and accurately measures your blood glucose level. It is designed to be used in the comfort of your own home, and requires minimal setup and maintenance.
The Gluco Dr uses a lancing device to obtain a sample of your blood. This sample is then applied to a test strip, which is inserted into the meter. Once the strip has been inserted, the meter will read your blood glucose level and provide you with an accurate reading on an easy-to-read display.
The Gluco Dr also has several advanced features that make monitoring your blood glucose levels easier. These include an auto shut off feature, which will turn off the meter after 5 minutes of inactivity; an alarm that can be set to remind you when it's time for another test; and a data storage capability that allows you to store up to 500 readings on the device.
The Gluco Dr is compact, lightweight, and comes with a carry bag for easy portability. With its long battery life, 10-year warranty, and excellent accuracy, the Gluco Dr makes monitoring your blood glucose levels a breeze.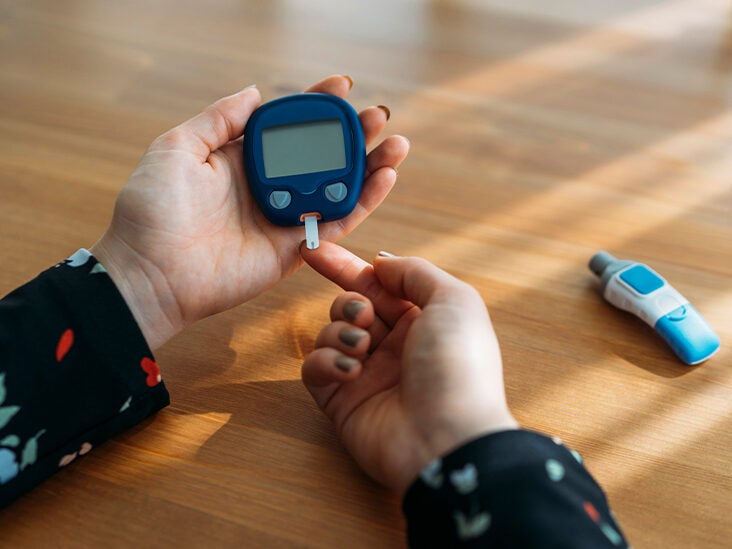 ---
How to Set Up a New Gluco Dr Meter
Setting up a new Gluco Dr meter is easy and can be done in just a few steps. Firstly, make sure you have all of the necessary supplies to get started. This includes the monitor, glucometer strips, lancets, control solution, carrying case and user manual.
Before using your GlucoDr meter for the first time, it's important to read through the user manual to familiarize yourself with how it works. Once you've done that, you can begin the setup process. To start:
insert a new battery into the back of the monitor.
Then, set the time and date on the meter according to your local time zone.
Next, insert a test strip and wait for the meter to power on. Once powered on, follow the instructions on the display to complete the setup process.
Now that your Gluco Dr meter is set up and ready to use, it's time to perform a test. To do this, simply insert a lancet pen into your finger and collect a small sample of blood. Then, apply the sample to a test strip and insert it into the meter. The results will be displayed on the screen after a few seconds.
By following these steps you can easily set up and use your Gluco Dr meter without any problems. With this device you can accurately measure and track your blood glucose levels anytime, anywhere.
---
Best Practices for Using Your Device
When using your Gluco Dr Glucometer, it is important to follow best practices for accurate readings.
First and foremost, always read the instructions that come with the device and follow the manufacturer's recommendations.
Before testing, always wash your hands with soap and water and dry them completely.
Make sure that your hands are at room temperature before you start testing.
Make sure to use a new lancet each time you test and discard used lancets immediately in a safe container.
Always use the same area of your finger for testing as this will ensure accuracy.
Finally, it is important to never reuse test strips as they are designed to be used only once.
By following these best practices, you can ensure that your Gluco Dr Glucometer is giving you accurate readings.
Replacing Batteries in Gluco Dr Glucometer
If you're using a Gluco Dr advice, you'll need to replace the batteries is necessary to ensure accurate and reliable readings. You will know when it is time to replace the batteries or strips when you notice that the readings are inaccurate or the display is blank. The process of replacing the batteries is easy to do and doesn't take a lot of time.
To replace the batteries, you will need to open the battery compartment on the back of your device and take out the old batteries. You can then insert a new set of batteries, making sure they are properly aligned according to the markings inside the compartment.
---
If you're living with diabetes, managing your blood sugar levels is a daily task. So, Gluco Dr Glucometer is perfect for tracking your glucose readings easier and more accurately.